Our Marketing team helps SMEs in the Thames Valley area to find, win and keep the right customers for their business using simple, proven and relevant marketing activities.
If you're looking for business growth delivered by a part-time team to fit alongside your business operations, we can help you.
From coaching your existing team members to be smarter with your marketing, right through to running your marketing for you, we only deliver the right service for you to deliver the right results.  We keep it simple and clear and only recommend marketing activities that we have used and trust to deliver for you.
Mark and his team of Sales and Marketing specialists that make up Marketing Boost's team, are very well versed in the challenges of smaller companies needing to make measurable impacts from their marketing and whilst we think strategically in the background, some customers often only want to know about the Marketing tactics.
Practical and tactical marketing advice, supported by strategic thinking for small and medium sized clients on a part-time basis. From one hour per month to 2 days per week, it all depends what your goals are and the speed you want to achieve them.
We measure what we do and will only suggest marketing investment where there is a clear and distinct return on your investment.
We are not about dramatic growth and vanity projects, we work with customers who want to grow their business in a sustainable and organic way, so that they develop the right growth habits that then stay in the business, long after we've left.
How we work
We work closely with our clients to create a marketing strategy and tactical activity plan that increases awareness and engagement with your prospects and existing clients to generate relevant leads and boost retention to grow your business. We treat the retention of your existing customers equally as important as acquiring new customers.
Marketing Services
Some of the areas we help businesses with include:
Marketing Strategy - Developing and implementing detailed strategic marketing plans to attract and retain the right customers for your business.
Coaching – Coaching current team members to perform to their full potential and to boost your business growth. We can facilitate team meetings and workshops so that everyone is familiar with the role they play in converting prospects to customers and retaining them.
Marketing and Digital Planning – Website, email, content and social media campaign creation so that your business shines online and reaches the right audience.
Partnership programmes – working with you to develop exciting business partnerships to help grow your business.
We provide an end-to-end service depending on your business needs, ranging from Marketing Strategy through to the more tactical elements of Social Media Management, Email Marketing, PR, Event Management and Direct Mail to name a few.
We don't just leave you with a bunch of ideas that will gather dust on a shelf, we roll our sleeves up and work as part of your business to deliver the plan as agreed. We get under the skin of your business to provide actionable, profitable strategies. Our team of industry experts support you all the way from planning to execution.
Why work with a Virtual Marketing Team?
Increased flexibility for a more productive workforce
More cost effective - you pay only for the work you need to be done
It brings you a larger talent pool as you'll be working with a number of industry experts and their network
No office overheads
No long term commitments
If you're looking for a complete marketing solution contact us today on 0845 521 0888 or email mark@marketingboost.co.uk.
Mark Harris - Marketing Coach
Mark is an experienced marketing coach has worked in marketing for over 25 years. Mark has practical experience of working with the fastest-growing enterprises and well-known brands including ICI, O2 and EDF Energy.
Mark is a member of the Association for Coaching and since 2012 has been one of 30 UK coaches invited to join the Marketing Academy, he s also an accredited Business Athlete Coach and coaches the brightest young Digital Marketing talent.
Mark devotes his time to help the inspiring teams at the Kileva Foundation and Maidenhead Rowing Club by building business partnerships to raise funds.
Alongside coaching business professionals he also coaches at his local football and rowing club.
Vicky White - Marketing Manager
Vicky has almost 10 years experience in helping SME's to grow their business through a number of Marketing Channels from Social Media and Blogging to Email Marketing and SEO.
She has broad experience working across a number of industries and sectors including, Financial Services, Intellectual Property, Direct Marketing and eCommerce.
Vicky enjoys playing competitive netball, is a volunteer for Age UK and is currently learning French.
Mark and Vicky were introduced in the ever so glamorous Costa Coffee and was funnily enough introduced by a mutual connection - another Mark Harris!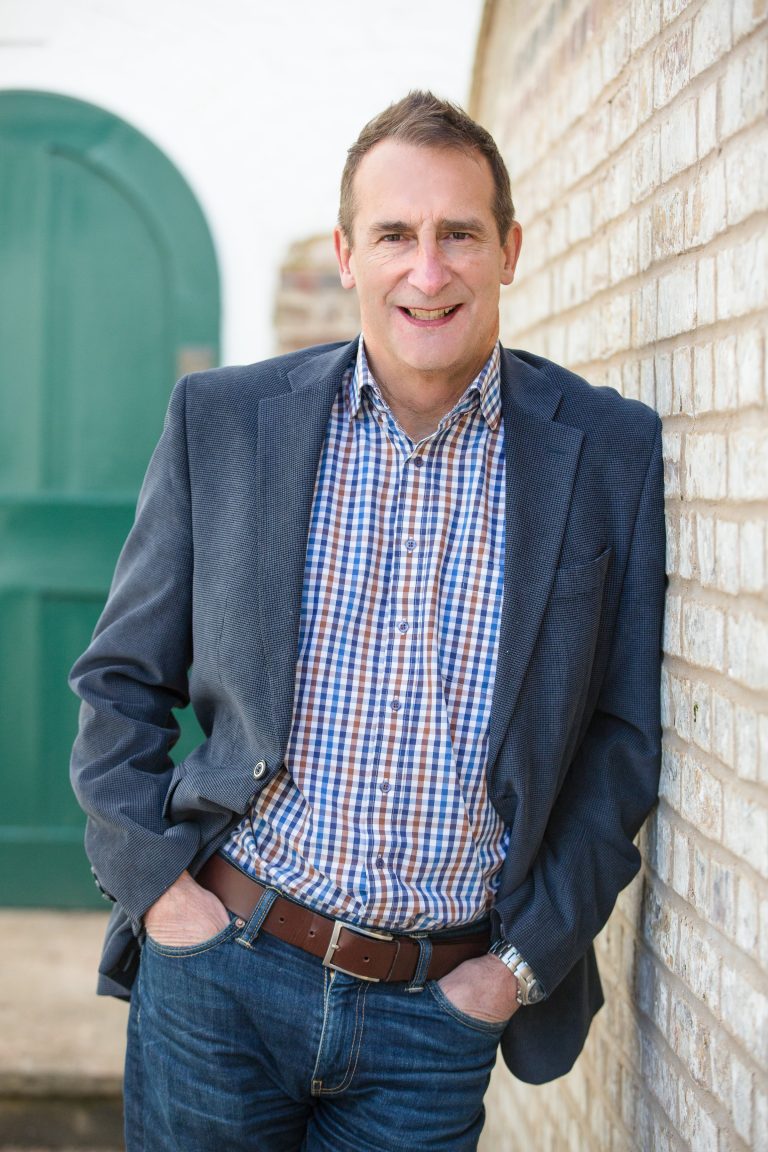 Barry is an experience Sales Director with many years experience working with companies who are looking to grow offering coaching, implementing effective sales processes and strategic sales.
His experience of sales and business building and seen him assist companies with new or existing products within a variety of industries including Retail and IT Services, VoIP and new technologies.
Mark and Barry were introduced by a mutual friend who plays golf with both of them. Barry is also an ex-footballer like Mark and they may even have played against each other many years ago.
Rachel Griffin - Office Manager
Rachel has diverse experience supporting senior executives, from small family run businesses to global organisations.
Rachel and Mark worked together for one of our longest-standing clients. When Rachel left to set-up her own PA business, Mark invited Rachel to join the Marketing Boost team on a part-time basis to help us keep all the balls up in the air.
Rachel attends regular bootcamp classes and has just joined a running club.